PEACE OF MIND FOR ALL YOUR PLUMBING NEEDS
WHY CHOOSE Alpha Plumbing

PROFESSIONAL, COURTEOUS TECHNICIANS
Our certified technician Calgary plumbers are not your stereotypical sloppy, unkempt plumbers from days past. Our team takes pride in showing up at your house or place of business in a clean uniform, ready to tackle your plumbing and heating issues. We treat your home with caution and respect, ensuring a friendly, positive experience.

CUSTOMER SERVICE WITH A PERSONAL TOUCH
Our Alpha Plumbing team deals directly with each and every one of our valued customers, making ourselves available for constant communication. Our personal, individualized service approach leaves our customers feeling connected and well taken care of. In short, we listen to your needs and will not rest until you are satisfied.

35+ YEARS OF COMBINED EXPERIENCE AT YOUR DISPOSAL
Alpha Plumbing's president, Dan Di Lembo, possesses over a decade of professional trade experience from resolving issues both big and small. Whatever your specific situation may be, chances are we have the experience to find the solution.

We work with you to find products and solutions that fit your individual style and budget. We make sure our rates are competitive, ensuring our customers receive both a high-quality and high-value experience.

LICENSED, CERTIFIED, AND INSURED TECHS
You can rest easy knowing that the job is getting done with licensed, certified, and insured expert precision.

CONTACT YOUR LOCAL TRUSTED PLUMBERS AT ALPHA
Our technicians can service any commercial or residential plumbing need quickly and efficiently.
We know your home is one of the largest investments you'll make, and we want to help protect it. With automated annual or monthly payments, you will receive biannual visits—including a furnace service and plumbing inspection so you can have peace of mind knowing your systems will be functioning at their best!
Prolongs the life of your equipment
Automates maintenance schedules for your convenience
Provides peace of mind knowing your systems are functioning optimally
Alerts on potential issues before they become problems
Saves money on your utility bills by ensuring efficiency and saves on common plumbing repairs
YOU HAVE A BUDGET, WE HAVE A PLAN
Make your large, necessary purchases more affordable by applying for an easy monthly or biweekly payment plan. We partnered with Financeit, that specializes in providing affordable payment plans for home improvement projects. Spread out the cost of your new project for less than what you would pay to use your credit card, with no large deposit.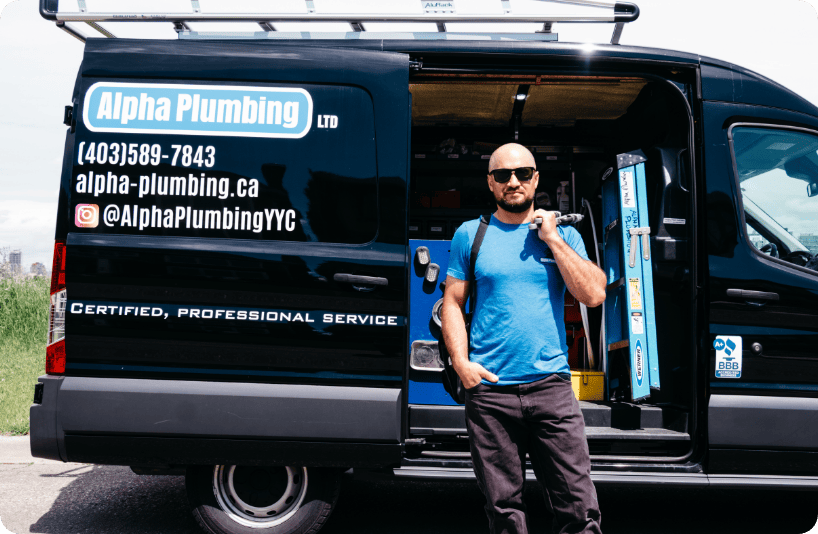 Join Alpha Plumbing and be part of a team that inspires new standards in the plumbing and HVAC trade. Take the next step in your career and join us today!
A properly maintained heating and plumbing system will last longer and operate more efficiently, saving you money. At Alpha Plumbing, our professionals will inspect and clean your system to help prevent unexpected costly repairs.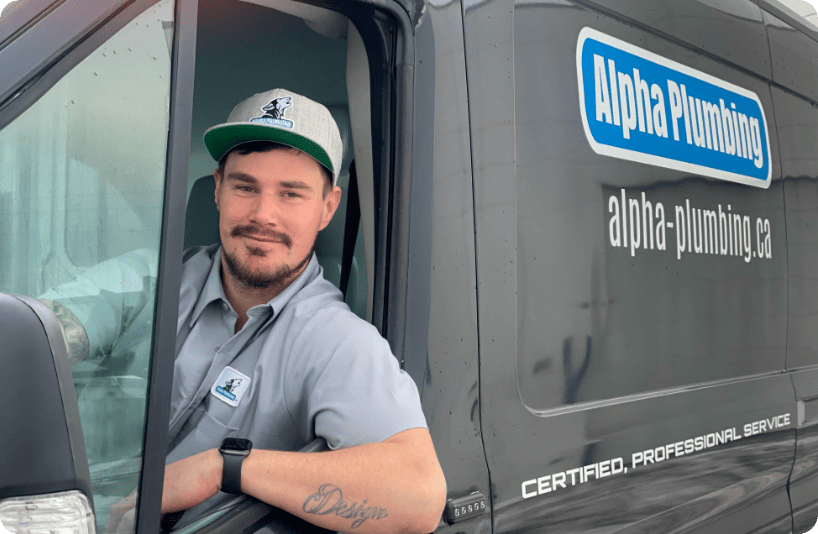 HELP US SUPPORT THE GALLO LAB'S
RESEARCH TO FIGHT GLIOBLASTOMA CANCER
Alpha Plumbing supports the progression of research to combat Glioblastoma cancer by donating a percentage of yearly profits. Dr. Gallo leads a team of scientists at the University of Calgary that performs genomics and experimental research using clinical tumor samples and patient-derived models. Glioblastoma is an aggressive type of cancer that can occur in both the brain and the spinal cord. Your donations help the Gallo Lab's efforts to uncover new ways of targeting cancer cells with effective treatments.
NEED HELP? CONTACT
ALPHA PLUMBING TODAY!